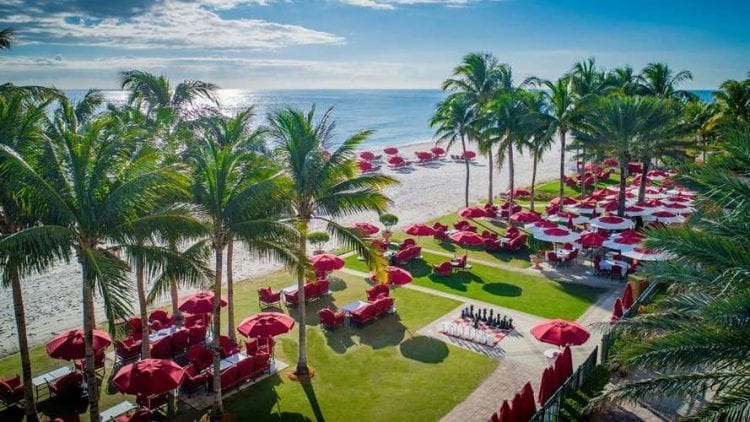 1. Acqualina Resort & Spa
This luxury seaside haven offers plenty of relaxation with its white sand beach and sparkling water (both pools and the ocean) while the nearby city of Miami offers all the diversions of a happening city. Right now, we have a 4th night free available when you book Acqualina with River Oaks Travel, in addition to our other amenities: daily breakfast, upgrades when available and a $100 spa credit!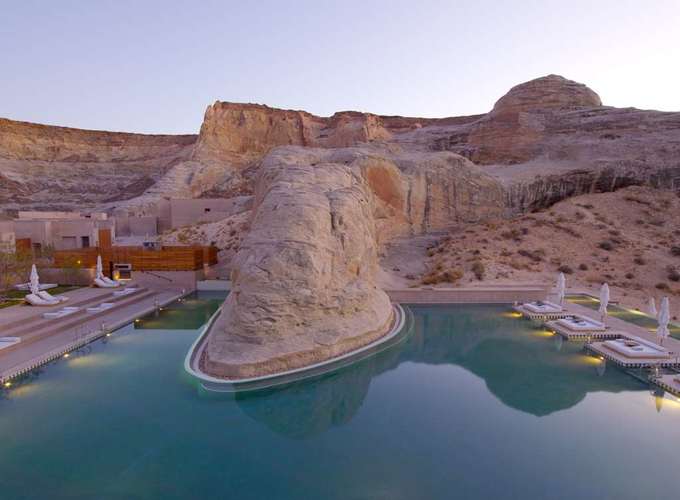 2. Amangiri
With a name that means "peaceful mountain" guests can expect to feel fully rejuvenated after a stay at Amangiri. Whether you prefer to spend your days at the spa or you want to get out and explore the surrounding deserts and mountains, Amangiri offers an experience like no other. When you book with River Oaks Travel you can get special rates as well as a 60 minute massage per person per day!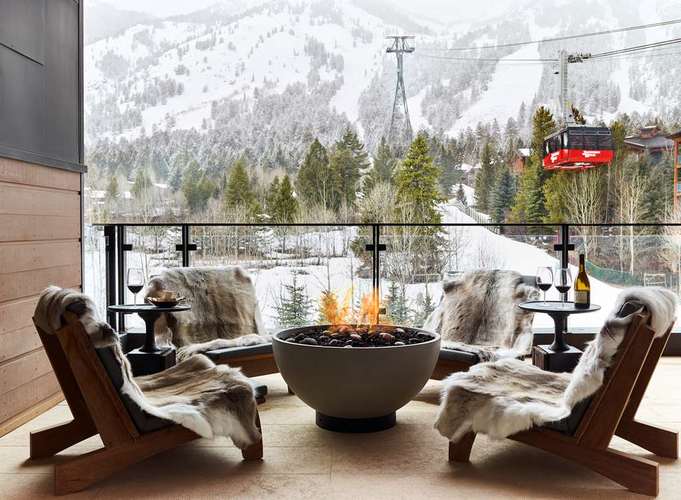 3. Caldera House
This luxurious property is a stunning mix of mountain lodge and city retreat! Nestled a the base of the mountain in Teton Village, Caldera House is a great year round destination for adventure seekers; with Summer offering chances to hike, bike, and explore nearby National Parks and winter bringing some of the best skiing to be found! Book your trip with River Oaks Travel to get a 5th night free in addition to daily breakfast, roundtrip airport transfers, and a $100 food & beverage credit!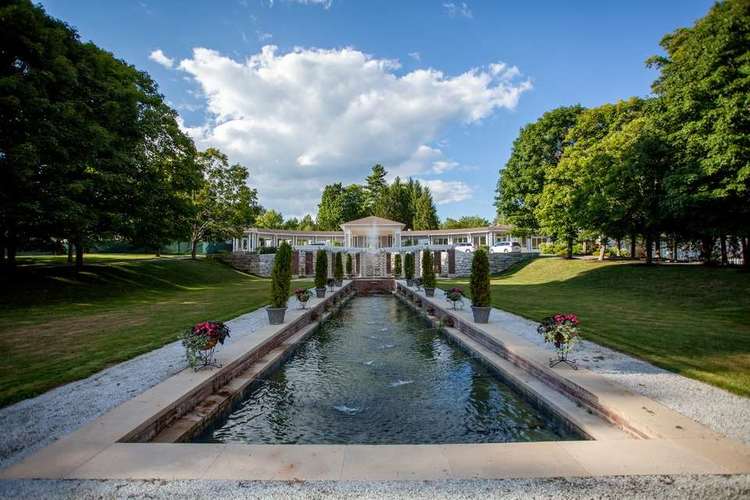 4. Canyon Ranch, Lenox
Canyon Ranch, a name synonymous with wellness, offers a true escape and renewal with the ease of an all-inclusive resort. With an amazing spa, great culinary program, and a stunning location offering plenty of options to commune with nature, Canyon Ranch's Lenox, Massachusetts location is our favorite! Work with River Oaks Travel to book your next trip and you'll receive special discounted rates and a $160 service credit!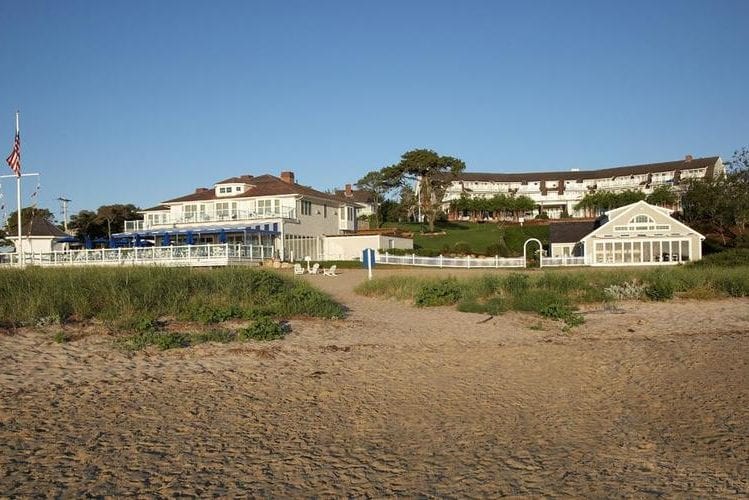 5. Chatham Bars Inn
This historic property in Cape Cod boasts families of clients who have been returning for generations, so they must be doing something right! Imagine spending your days strolling along the sandy beaches, sailing the deep blue waters and enjoying evening clambakes and beach bonfires! Book your next visit to Chatham Bars Inn with River Oaks Travel and get a 3rd night free plus our great amenities of daily breakfast and a $100 spa credit.
6. Four Seasons Rancho Encanto, Santa Fe
Four Seasons Rancho Encanto is an oasis of serenity located just ten minutes from Santa Fe's historic downtown, but feeling a world away! Set in the foothills of the Sangre de Cristo Mountains, this stunning property offers plenty to keep you occupied; an amazing spa, huge fitness center with multiple daily classes and the desert at your doorstep! Ready to go? Book with River Oaks Travel and get a 3rd night free as well as daily breakfast and a $100 resort credit!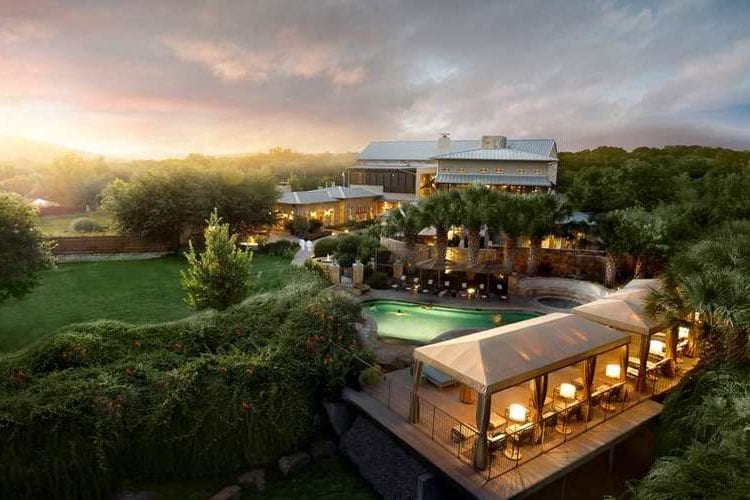 7. Lake Austin Spa
This lakeside sanctuary in Austin is one of our favorites due to the sheer ease of access! Even more than this though, the range of wellness classes, spa treatments and outdoor activities on offer at Lake Austin Spa Resort keep us coming back again and again! River Oaks Travel clients get access to special all-inclusive packages as well as daily breakfast, upgrades when available and an additional $100 spa credit!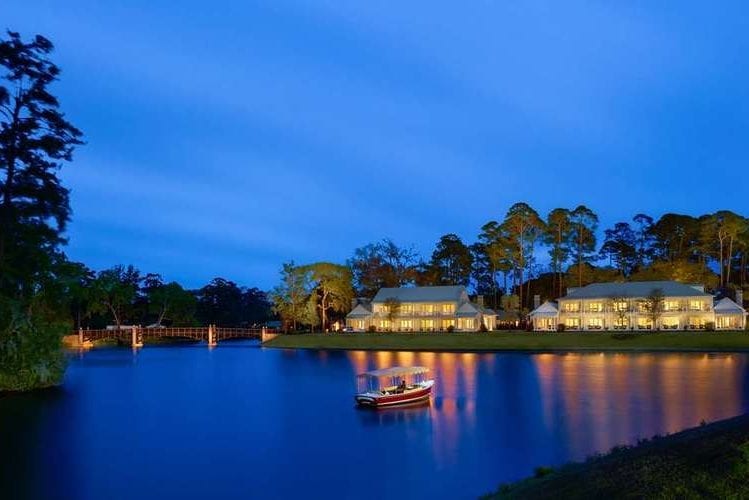 8. Montage Palmetto Bluff
With it's low country charm, relaxed luxury and the southern hospitality available around every corner, it's easy to see why Montage Palmetto Bluff is a favorite escape! Spend your days kayaking on the lake, exploring the hiking trails or simply enjoying a glass of sweet tea (or a cocktail!) on your front porch swing. River Oaks Travelers receive special rates, daily breakfast credits and a $100 spa credit!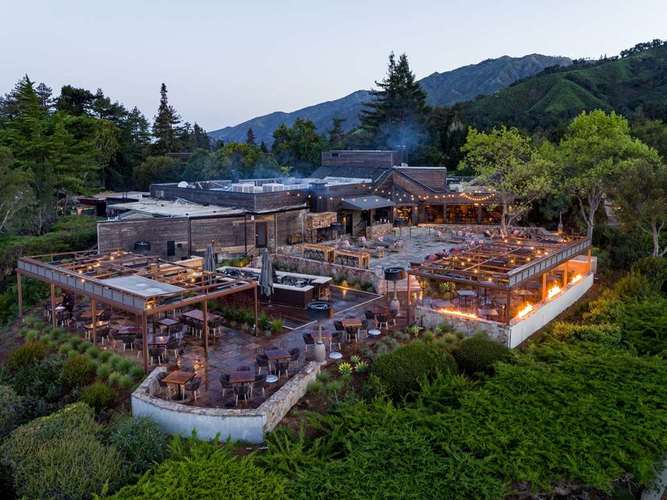 9. Ventana Big Sur
This California Coast retreat offers plenty of opportunities for relaxation and reflection on site, as well as a beautiful world to explore just steps away! Stroll the beaches and rocky coves of the coast or venture inland to the Redwood forests on your daily explorations before ending the day on your terrace watching as the sunset puts on a show, it's easy to see why this is a favorite property to explore. Book Ventana Big Sur with River Oaks Travel and receive a 4th night free, daily breakfast, and a $100 resort credit!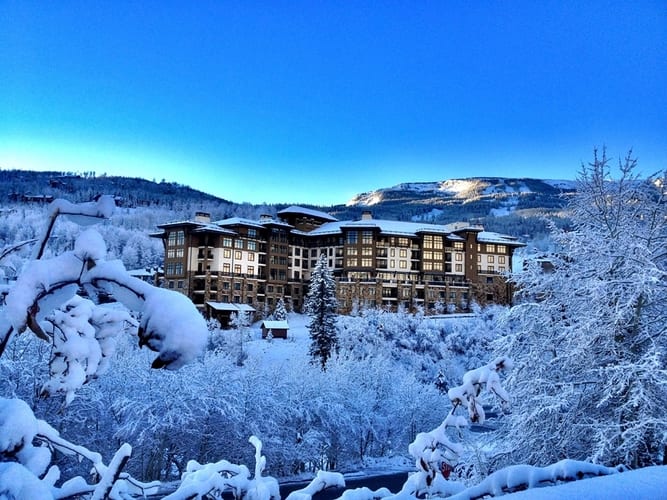 10. Viceroy Snowmass
This mountain retreat's mantra of mountain adventure and modern spirit keeps things interesting for guests year-round! With its location in the heart of the Rocky Mountains, Viceroy Snowmass offers adventure no matter the weather. You can find some of the world's best skiing in the wintertime and horseback riding, mountain biking, hiking and more during the warmer months, all on the property's doorstep! Work with River Oaks Travel on your next trip and receive extra resort credits in addition to our amenities of daily breakfast and a $100 spa credit!
Please note, the promotions mentioned above are subject to change at any time. Blackout dates may apply.
Ready to start planning domestic travel?
Our expert team of travel advisors is here whenever you're ready to start thinking of traveling again. More than ever before, we are happy to serve as your travel advocates and empower you with the information you need to decide when a vacation is right for you. Schedule a meeting with one of our Houston travel agents, or contact us to be paired with an advisor.